RESTORING YOUR PEACE OF MIND AT HOME AND IN THE WORKPLACE
---
BUSINESS
DISPUTES ATTORNEY IN AUSTIN, TEXAS
PROTECTING THE PEOPLE SINCE 1997
With over 20 years of experience practicing law, I'm proud to provide legal counsel and representation to individuals and businesses across the Austin, Texas area. My hands-on approach can help with any personal injury or business law issue you may be facing.
FEARLESS IN THE COURTROOM
Over the years, I've picked up extensive experience inside the courtroom, fighting hard to protect the rights and interests of my clients. As a skilled and tough litigator, I won't back down to anyone to ensure your needs are taken care of every step of the way.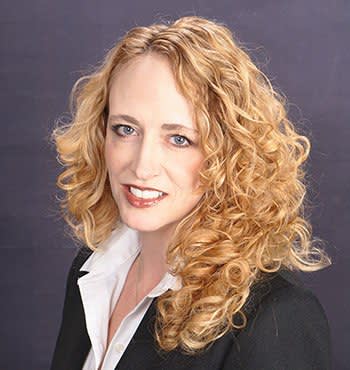 KIMBERLY A. BISHOP
---
ATTORNEY AT LAW
---
After receiving my law degree from Texas Tech University School of Law in 1997, I knew I wanted to focus on areas of the law that would allow me to help people. That's why I've dedicated my practice to the areas of personal injury and business law. These fields let me use my knowledge and experience to help those who need an attorney they can trust.
VERY PROFESSIONAL
Needed a injury lawyer and Kimberly came to my rescue. She was very professional and explained every detail of my case. Totally will use her again and recommend her to all my friends.
EXPERIENCED & PROFESSIONAL
"I needed an attorney to review an important business contract. I contacted 5 different attorneys' and chose Kimberley because of her experience and professionalism. She was very helpful, not to mention fair with her fees. I will be using her in the future!
GETTING DOWN TO BUSINESS
---
SHOULD MY COMPANY BE REGISTERED AS AN LLC?
Deciding to form an LLC can help protect your personal assets from claims against your business, including lawsuits. Consult with me for more specific guidance on this matter.
BEFORE YOU SIGN THAT CONTRACT...
It's always important to review the fine print of any contract. Before you sign anything, you should have an experienced business law attorney look over every last detail so you can feel confident moving forward.
LEARN MORE
PUT ME IN YOUR CORNER
AND I'LL POSITION YOUR CASE FOR SUCCESS.
Over the years I've seen a lot, and I understand the stress and anxiety that legal troubles can place on your life. That's why — whatever legal issue you may be facing — I'm committed to providing the highest quality of legal representation. Together, we can strategize a fitting legal solution to help you gain back your peace of mind.
Whether you're facing a devastating personal injury or a complex legal issue with your business, it can be difficult to find someone you can trust to help you find a resolution. I believe in forging a relationship with my clients so they can feel confident that their case is in good hands.
That's why I've spent the last 20 years working with clients across Austin, Texas and the surrounding areas to provide legal aid and support at an affordable rate. I offer free consultations so I can help you understand your situation and the options you have.
I take this approach because I truly want my clients to know that I'm here to help. I aim to provide a level of personalized service so that my clients never feel like just another case file. I'll be here to answer your questions and address any concerns you have along the way — because at the end of the day, I'm here to make sure you're taken care of.