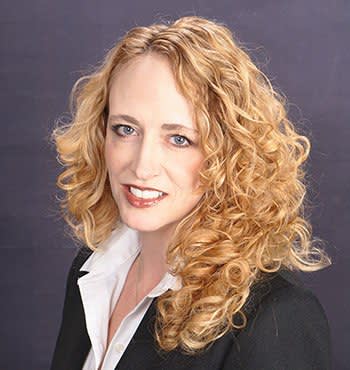 From an early age, I was always drawn to the idea of helping people. Growing up a Texas girl, I loved the idea of southern hospitality and was always happy to help those in need. Whether that was helping a friend at school, a neighbor at home, or anyone else in the community, I always enjoyed doing what I could to have a positive impact on the lives of those who needed it most.
By the time I graduated high school, I decided to stay close to home and attend Texas A&M University in College Station. Unsure of the exact path I wanted to take in life, I decided to major in Business Administration so that I could have the opportunity to expand my understanding of the business world and keep my options open.
I spent my time at Texas A&M working and studying, learning to juggle a busy schedule and forge my own path through hard work and dedication to my studies. When it came time to graduate in 1993, I was proud to accept my bachelor's degree in business administration, graduating cum laude.
DISCOVERING A KNACK FOR LAW
Shortly after graduation, I realized that if I wanted to find a profession that would allow me to combine my passion for helping people and my desire to make a difference, entering into law school might just be the best path forward. So I applied for law school and was quickly accepted into the Texas Tech University School of Law. Armed with my enthusiasm and a strong desire to learn, I set off for Lubbock, Texas to begin my journey toward becoming an attorney.
During my years at Texas Tech University Law School, I quickly turned my focus to two particular areas of the law: personal injury and business law. I took a specific interest in these fields because I realized how many people were affected by them, as well as the impact I could have by providing excellent legal counsel to those involved in such cases. After three years of studying and working hard, I earned my Juris Doctor in 1997 and successfully passed the state bar that same year.
I love what I do because it gives me the opportunity to help others and move their life in the right direction.
EARLY YEARS OF PRACTICE
After law school, I was recruited by a mid-sized law firm in Austin Texas, known as The Carlson Law Firm. I would spend the next five years working primarily as a personal injury attorney, managing over 300 cases from beginning to end. During my time there I picked up valuable experience working within the area of personal injury, learning how to review medical records and police reports, assessing claims of liability and damages, and working inside and outside the courtroom to help my clients pursue the justice they deserved so they could recover from personal injuries and get their lives back.
Despite all of my success up to that point, I still felt like I could better serve my clients if I could personally manage my caseload. So in 2003, I decided to open the doors to my own firm, the Law Office of Kimberly A. Bishop.
PROUDLY SERVING THE PEOPLE OF AUSTIN
Now, after 15 years of running my own firm, I couldn't be more proud of the work I've done representing clients on a variety of different cases from personal injury to business law. I've performed extensive insurance subrogation work, collecting millions of dollars in settlements and judgment collections for insurance industry clients, as well as individuals who have filed personal injury claims. I've also performed collections work for local businesses and served as a civil litigator for The King Law Group P.L.L.C., a firm that primarily handles insurance defense for insurance companies.
Through it all, I've helped countless clients through a variety of different cases that span both personal injury and business law, and continue to provide legal counsel and representation to both individuals and businesses throughout the Austin area. I've developed a reputation as a tough litigator and an attorney that strives to always protect the interests of my clients through creative and effective legal strategies.
I also believe in providing legal services with a personalized touch so that my clients always feel like they can rely on me to have their back, no matter what challenges they might be facing. I do so because at the end of the day that's why I got into this profession — to do whatever I can to help and support those who feel like they're facing a battle on their own.
BAR ADMISSIONS
Texas bar, 1997

Western District of Texas, 1999
EDUCATION
B.S. Business Administration cum laude - Texas A&M University, 1993

J.D. - Texas Tech University School of Law, 1997